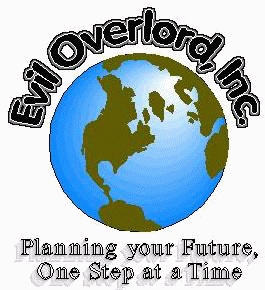 Antagonists are very important aspects of a story. In fact, so important, that many authors and how-to books often talk about them.
When we think of the word,
antagonist
, we often think of some kind of evil overlord who wants to kill everyone and destroy the world. But not all antagonists are "bad guys", in fact some can be good. An antagonist is simply something (as they don't always have to be a person) or someone who gets in the way of our protagonist's goals.
Antagonist as 'something'. (Man vs. Nature)
As I mentioned, your antagonist can be a 'something'. For example, they can be an diesense that is wiping out the population and when your protagonist's love gets sick and prevents your protagonist from getting married.
It could be a test that your character has trouble passing, like a driver's test, and can't make a road trip with her friends unless she gets her license.
One could say these type of antagonists could be easier to write about because they aren't exactly "characters" in the normal sense, yet still play a crucial role in the story.
Antagonists as people. (Man vs. Man)
This is most common type of antagonist. And probably the hardest to develop. What I mean by this is that in order to create a wonderful antagonist, your antagonist should be just as developed as your protagonists. they should have goals and motives just like your 'good' guy. Janice Hardy from
The Other Side of the Story,
says this about antagonists:
One thing that's help me when writing from the bad guy's POV, is to make them the hero of their own story. Few people actually consider themselves evil or bad, so even if there's a bit of conscience bugging them, they'll rationalize it same as your hero would. To them, the protag is the one getting in the way and messing things up. The protag is the villain.
Making them real people with real goals also makes it a lot easier to write from their perspective, because it isn't about what they're doing to the protag. It's about what goal they're trying to achieve and what obstacles are in

their

way -- just

like

your protag. So make them the protag of

their

story. The hero in

their

mind. Treat them the same way you would your protag. Except they don't get to win in the end.
Creating a good antagonist involves just as much time and work as developing your other characters. Remember that even your antagonist should have some kind of redeeming quality. No one (well, except Satan) is evil. Your antagonist should have good and bad traits, just like any person, and a history. He should have motivations for being evil that make sense.
Here's some more great advice on this subject by Janice Hardy (I love her advice):
Next time you're crafting an antagonist, try thinking about:

What happened in their life to make them this way?

Like Magneto and the Nazis, is there a defining event or series of events that crafted why he feels as he does? Is that something that others can understand and even relate to? Is there a way to make readers sympathize with him because of this?

Can you add some honor or nobility to their actions?

Magneto is trying to protect his people – the mutants. Can your antag's heart be in the right place? People do the wrong thing for the right reasons all the time. Maybe your antag is trying to do something noble on the grand scale, but they're choosing to get there in a less than honorable fashion.

What tough choices have they had to make?

Have there been sacrifices? Losses? Odds are your antag didn't win every battle, thwart every foe and have a life on easy street before they met your protag. Are there key moments in their life where a choice shaped them into who they are? And better still, are there places in the story where you can exploit that?

What about their "evil plan" is worth pursuing?

Bad guys who want to destroy the world and kill everyone in it never made sense to me because, um, don't they need those things to survive as well? (Unless you're a Dalek. Their desire to destroy the world makes sense for them) Bad guys with a plan that has some element worthy of all the nasty things they're doing are a lot more compelling. You get why they're acting as they are.

The more personal the conflict between protag and antag, the more developed that antag should be.
Anyways!
Antagonist as a society. (Man. vs Society)
When I think of books with this for their conflict, the main type of book that comes to mind most often are dystopian books. In these stories, the society is the antagonist. And they are against your protagonist because he/she may think differently from them or somehow oppose it.
Antagonist as your protagonist. (Man vs. Himself)
These books I imagine are harder to write when there is an internal struggle for your protagonist. I've never written one myself but I can imagine that this would actually be really good. But it'd be hard.
Resources:
When being bad is good...
How X-men can help you craft a better antagonist.
So what are your favorite antagonists? Why are they your favorites?
Sincerely,
Sareh